Spring Ballet Concert 2020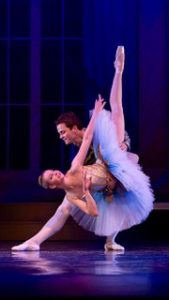 Get ready for our Virtual Performances! We have contracted with HDZ Productions to produce our virtual SHOWTIME and Ballet Concerts this spring. Our competition dancers are familiar with HDZ Productions because they are the company that provides the tech and staging support for the dance competitions and conventions we have attended. Now that all dance conventions and competitions are canceled, HDZ reached out to me about using their expertise to create a video/virtual performance for us.
Our Ballet Concert is cancelled: Each dancer submits their video filmed at home or at our studio between June 6 – 13. Live Streamed Virtual Performance on
The Ballet Concert is an optional ballet performance for all ballet students in the level primary through advanced. 
Dance Connection continues a tradition of alternating costumed performance years. On even years (2020, 2022) we produce our low-key ballet concert. The odd numbered years include a full ballet production, alternating between Coppelia, Sleeping Beauty, and Cinderella.
Sleeping Beauty will be presented in 2021!