Coppelia Ballet 2019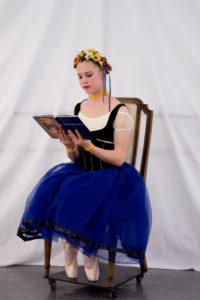 Friday, May 10 at 7:00 and Saturday, May 11 at 4:00
Smithwick Theatre, Foothill College
Buy Tickets at the theater!
The Coppelia Ballet is an optional ballet performance for all ballet students in the level primary through advanced. 
Dance Connection continues a tradition of alternating costumed performance years. On even years (2020, 2022) we produce our low-key ballet concert. The odd numbered years include a full ballet production, alternating between Coppelia, Sleeping Beauty, and Cinderella.
Coppelia Cast Downloads: