Nutcracker PJ Story Time: Friday, November 2nd 7:00-7:30 in J3
Nutcracker soloists delighted young children at the Nutcracker PJ Story Time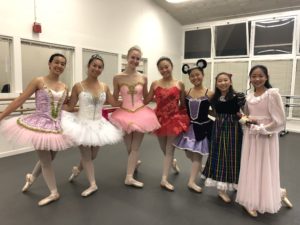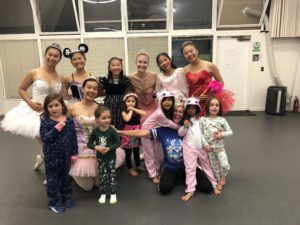 Nutcracker performers cheered dialysis patients and staff at
Satellite Health in Mountain View.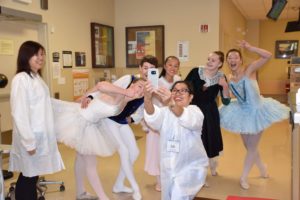 Here we are at the Los Altos Festival of Lights Parade!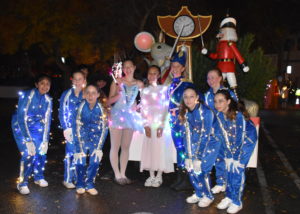 ———————————————————————————
Dance Connection's 16th Annual Breast Cancer Benefit Performance
DC Breast Cancer Benefit Flyer
Sunday, March 25 at 4:00, Cubberley Theatre
Admission is a donation to Komen or your favorite breast cancer organization.

Dance Connection raised thousands of dollars for the San Francisco Bay Area Affiliate for Komen for the Cure for the past 15 years at the Cubberley Theatre with the assistance of the City of Palo Alto. Performers will include our Dance Connection Performing Company, Ballet Company, and Dance Connection Dance Teams with performers ranging from ages 5 to 17.
100% of the proceeds will go directly to breast cancer. Save the date!
The performance will last under 2 hours with one intermission. Admission to the performance is a donation in any amount to the San Francisco Bay Area Chapter of Komen for the Cure, or another breast cancer organization.
Donations may be made in advance between January 2018 until the performance date (March 25) online, or at the door. Online donations require proof of donation in the form of an printed receipt as admission. Door donations will require an envelope including a cash or check donation, or a credit card donation.
Dance Connection hopes to see you there!
———————————————-
May Fete Parade 2018!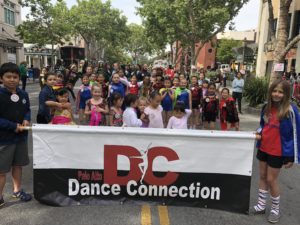 DC Dancers prepare to dance in the parade!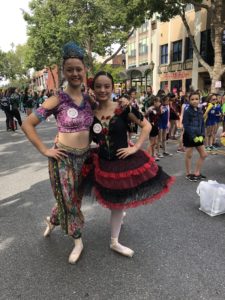 Avery and Anya dance in pointe shoes!
———————————————————————————————————
Community Halloween Performances!
Join us at the Cal Ave Blossom Birth Halloween Carnival at 10:00 a.m.