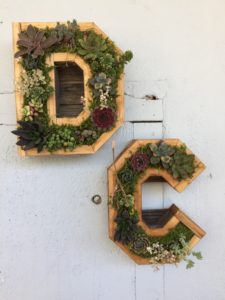 About Dance Connection:
Dance Connection is dedicated to the development of aspiring dancers in mind, body, and spirit. For the young, the "young at heart", and all ages in between, we take great pride in providing the best in dance education and training. Our goal is to share the joy of dance with all dancers from the novice to the professional.
Dance Connection has enjoyed sharing dance with our community at the Cubberley Community Center since 1989!
Dance Connection Seasons and Sessions:
Dance Connection offers two seasons of dance: Fall-Spring and Summer Session. Our Fall-Spring season classes are ongoing and progressive, and once registered for a class, the registration is valid through the season. Fall Season begins in late August and continues through the Monday following Memorial Day. Summer Session is offered in either 4 week or 8 week sessions as well as single class/drop in options. A popular option is our 4 week Master Class Series in July!
We also offer Summer Dance Camps, a Ballet Intensive, various workshops and master classes, and our famous DC Intensive! DC Intensive is a mandatory event for our competition company, and consists of a series of master classes with visiting professionals. Camp information is available in January and summer class and intensive information is posted early spring.
Dance Connection Performances:
Note from the Director:
As a very shy young child, our family pediatrician suggested that my parents enroll me in a dance class as a creative outlet of self-expression—or even music or drama. This is how my dance evolution began, and I will always be thankful for the advice of our family doctor and the years of dance classes that my parents supported. It took awhile for me to make the connection between the benefits of my dancing and all the years of training, but dancing was, and continues to be an important part of my life. Dance for the young child began to evolve in my early years of teaching, and I embraced the challenge of a positive approach in teaching the young child in a way which helps each person feel successful, valuable, and confident. This same principal applies to dance for all ages, and this is the basis of our school. Literally and truly: Dance Connection.
I am proud of the fact that most every new student comes to Dance Connection as a referral from one or more of our dance families. I feel honored and blessed to be surrounded by the wonderful dancers and families at our studio, and am most pleased that our dancers are learning so much more than how to dance. Our studio is an extended family and a home away from home for many community members, and we value the positive energy and atmosphere that we strive to provide.
"Girl or boy, gifted or clumsy, learn then, if you can, to dance.
You will stand up straighter and walk prouder the rest of your life.
You will bekinder and more polite in all physical matters, and less afraid."
-Agnes de Mille
Share the joy of dance with us!
Cindy Ginanni, Founding Director of Dance Connection 1987-present