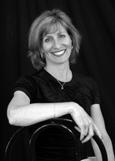 Cindy Ginanni
Director
Cindy grew up dancing from a young age, studying all styles of dance, and has never stopped. She has been teaching dance for over 35 years to all ages and abilities, and is now seeing the second generation of her dance students. She has a fondness for working with young dancers, and an educational background in Early Childhood Development. Cindy founded Dance Connection in 1987, and it has grown to become one of the most popular dance schools on the Peninsula. One of the rewards of teaching dance is the relationships that develop over the years with the DC dancers and families. Cindy credits the outstanding faculty here at Dance Connection for the quality training every dancer receives. She and her husband, Mark have three grown children and four grandchildren.
Becky Brewer

Account Manager

``I have been married for 33 years to Tony Brewer and have two children, Gabe - 31 and Sisley - 29. I am an elementary school secretary at Nixon Elementary School during the day and do the billing for Dance Connection after school and in the evenings. I love to walk my dog and garden on the weekends. My daughter and younger son both danced with Dance Connection and the Ginannis have been our best friends for over twenty years.``

Derek Cuturay

Hip Hop

Derek currently performs with the hip hop company Str8jacket, where he acts as a director and choreographer for the team. Str8jacket placed 1st at World of Dance LA and World of Dance Bay Area last year, as well as competing on season 12 of America's Got Talent. Derek is also completing his final semester at San Francisco State University as a Criminal Justice Studies Major. We are happy to have Derek join our DC family this season!

Jordan Dennen

Ballet, Children

Jordan started dancing at age seven at her local community center, where she fell in love with ballet. She continued her training at Ballet 5:8 School of the Arts in Frankfort, IL, where she trained in ballet, modern, contemporary and pointe and performed with the Senior Student Ensemble twice a year. Jordan also began her teaching career at Ballet 5:8, teaching many of the children's ballet and creative movement classes. Jordan attended Hope College in Holland, MI as a Dance Performance and Choreography major. At Hope Jordan trained in all styles of dance under the renowned Hope College faculty members, including Maxine Debruyn, Matthew Farmer, Linda Graham, Steven Iannacone, Anne-René Petrarca, Julie Powell, Sharon Wong, and many others. It was at Hope College that Jordan discovered her love for modern dance, as well as ballet. She performed with StrikeTime Dance Company, one of the resident performing companies of the Dance Department. She also performed in the annual Faculty Dance Concert each year, and performed and choreographed for the Student Dance Showcases. Jordan co-directed an artistic collaboration project with fellow Hope students, inspired by her love for working with artists from all of the artistic disciplines. After graduating and receiving her B.A., Jordan moved to the California Bay Area, where she continues to dance and teach. Her love for dance is only rivaled by her love for kids, and she teaches with a passion and enthusiasm that inspires her students to find as much joy in dance as she has.

Emma Feeheley

Performing Company Director, Tap, Jazz, Contemporary, Children

Emma became a part of the dance world at a very young age. she began dancing at the age of 3 and competing at the age of 6. She has competed and received various awards across the country, and has trained with well recognized teachers and choreographers. Emma has spent 6 consecutive summers at Interlochen arts academy studying ballet, and spends time in the fall training at various conventions and master classes. In 2012 Emma founded a training program called ``Emma's darling divas`` and has been expanding the program ever since. She left her hometown and headed to the west coast to use her love of teaching to expand the knowledge and artistry of other dancers.

Faith Bonitz-Tanaka

Ballet, Pointe, Variations, Pilates

Faith found a love of ballet at an early age. She was trained in the RAD, Balanchine, and Vagonova techniques. She danced professionally with the Illinois Ballet and the Capital Ballet.
Upon being injured she started teaching and enjoyed sharing her love of dance with her students. She strives to make her classes both challenging and fun, focusing equally on technique and artistry. She later became certified in Pilates which helps her to have more awareness of how the body works. Faith moved to the Bay Area in 2006 and has been teaching at Dance Connection ever since. She is now the proud mother of three wonderful daughters.

JJ Ghera

Hip Hop, Jazz, Funk, Contemporary

J.J. was born and raised in the gorgeous Bay Area, CA. It is also where he found his passion for dance, at the age of 14. Considered a 'late bloomer' - that didn't stop him from his dream of becoming a professional dancer. At the age of 18, he packed his things and moved to Los Angles, where he spent his days dancing and earning a college degree at Cal State Northridge. While attending college and working as a dancer / dance educator, he also trained and worked at the legendary Debbie Reynolds Dance Studio (now called Debbie Reynolds Legacy Studio) as well as Millennium Dance Complex, IDA, and Edge Performing Arts. After college graduation he sought a different life, and moved to London, United Kingdom. It is here where his career and craft began to flourish - teaching around Europe. He was the creative Director to Studio 68 Training Academy, and signed to famed dance agency Box Artist Management. in 2014 J.J. moved back home, and is now teaching and performing around the Bay Area.

Alexa DeGraca

Jazz, Funk, Hip Hop, Contemporary, Children, Tap

Alexa is a passionate dancer, performer, and choreographer. Her 12 years as a competitive dancer drove her interest in joining a professional dance team. She auditioned for the 49ers Gold Rush Cheerleaders in 2012, and hit the ground running. That year she attended the Super Bowl, countless media events, and received the Rookie of The Year Award. While attending the 2013 Super Bowl, Alexa appeared on the Craig Ferguson Show, Enews, and Good Morning America. She was a captain on the 49ers Gold Rush, and has had the opportunity to help choreograph and set routines for the team. Alexa was selected to represent the San Francisco 49ers as the 2017 Pro Bowl Cheerleader in Orlando Florida. At the 49ers museum in Levis Stadium, Alexa is the host of a virtual reality dance video game. Throughout her five years on the team, she stayed active in the dance community by taking and teaching dance classes. She has set routines for local high school dance and cheer teams. Alexa choreographed for the 2017 Pro Action Dance Prep convention. She has performed with Train, Nico and Vinz, Snoop Dog, E40, and Jordin Sparks. Alexa can be seen in Trains "Mermaid" music video, as well as Clinton Sparks "Gold Rush Girl" video. She made an appearance on the television pilot "Friday Night Impossible" with Jerry Rice on Great American Country Network. She also made an appearance on CSN Bay Area for Sports Net Central. After her time on the 49ers Gold Rush, she signed with the Movement Talent Agency in Los Angeles. During her time in Los Angeles, she trained in many dance styles with some of the industry's top choreographers and pursued her commercial dance dreams. She landed the lead role in a commercial for JustFab shoes, and also stared in a commercial for a local gym and spa. We are excited to have Alexa join the DC team!

Amy Briones

Ballet Company Artistic Director, Ballet, Pointe

Amy Marie Briones was born in Redwood City, and trained extensively from an early age at Ayako School of Ballet under the direction of Ayako Takahashi. While training with Ayako, Amy won repeated honors at Youth America Grand Prix: 2001 National Hope award and regional Grand Prix in 2000, 2001, & 2004. Amy has also won several awards at competitions including Dancer of the Year at American Dance Awards, and Overall Grand Champion at IDC. Amy was invited to compete at the USA International Ballet Competition in Jackson Mississippi in 2006 where she was awarded top 12 in the world. Amy joined the Ballet San Jose in 2006 and was promoted to Soloist in 2012. She has appeared in Dennis Nahat's The Nutcracker as Tsarina (the Sugar Plum Fairy), Middle Kindom-Ancient China, Mrytha in Giselle, The grand Pas De Duex in Paquita, the principal in George Balanchine's, Allegro Brilliante and Theme and Variations. She has also appeared in Don Quixote as Kitri. Amy has been trained with the American Ballet Theater, is a certified National ABT curriculum teacher, and has had extensive teaching experience throughout the Bay Area as well as her professional career. Amy is very excited to join the team at Dance Connection!

Jennifer Kulz-Smith

Ballet, Pointe, Variations

Jennifer received her ballet training in San Francisco with the Academy of Ballet, Dancers' Stage, Lanova Academy, City Ballet School and Boston Ballet School. She has performed with various Bay Area companies including the Peninsula Ballet Theater, San Francisco Dance Theater, and the Santa Clara Ballet. She performed in the San Francisco production of Andrew Lloyd Webber's ``The Phantom of the Opera`` for 4 1/2 years. Jennifer has two beautiful girls, and has enjoyed teaching and watching students grow at Dance Connection since 2001.

Therese Walls

Summer Camp Director, Jazz, Tap, Children

Therese is a Dance Connection Alumni who grew up dancing at the studio for 15 years. She graduated from UCLA in 2009 where she majored in World Arts and Cultures with a Dance Concentration. While at UCLA she choreographed and performed in numerous UCLA productions, including WAC Smash, Elimidance, and Senior Projects. Therese holds a Masters in Teaching and Multiple- Subject Teaching Credential through USC and currently teaches fourth grade at a local elementary school. She is excited to be back at Dance Connection teaching classes again. Formerly knows as Therese Martin, Therese and her husband, Blake Walls were married this past summer!

Brooke Patterson

Jazz, Tap, Hip Hop

Brooke was born and raised in Northern CA where she began dancing at the age of two. She studied and competed in tap, jazz, hip hop, lyrical, and ballet from the age of 3 until the age of 18. After high school, Brooke moved to southern CA to further her education and study under the nations top tap instructors and choreographers. While living in southern CA and earning her bachelor of arts degree in Psychology at CA State University, Long Beach, she began to travel throughout the country as a guest choreographer and master instructor. Brooke's routines have won countless top awards for their choreography and excellence from many competitions throughout the US. Brooke is a two time, ``choreographer of the year`` award winner from one of the nations top national competitions. Additionally, for three seasons Brooke was also a professional NFL cheerleader for the San Francisco 49ERS, as well as an NBA dancer for the reigning champions, the Golden State Warriors. Most recently, she has performed with artists such as Salt N Peppa, Montel Jordan, Nico & Vinz, and Snoop Dogg.

Annali Rose Clevenger

Ballet, Pointe, Pilates

Annali Rose began her ballet career after high school with Sacramento Ballet where she danced for 10 years. She worked her way up from an apprentice to one of their principal dancers. Her favorite classical role was Juliet from Ron Cunningham's Romeo and Juliet. From there, she joined the Trey McIntyre Project where she performed the work of the highly acclaimed choreographer, Trey McIntyre, all over the world. Those were four of the most exciting years of her career and they completely changed her perspective of what ballet and dance could be. She came back to California to dance with Ballet San Jose Silicon Valley to bring her classical and contemporary experience together. She also had the opportunity to dance with Amy Seiwert's Imagery in San Francisco.

Annali is a fully certified STOTT PILATES Instructor and a STOTT PILATES Certified Instructor Trainer in Mat and Reformer. Annali began her Pilates journey at the beginning of her 18 year professional ballet career. She found Pilates instrumental as a form of cross training that provided her with strength and support within the hyper mobility and dynamic physical demands of her work as a dancer. As a teacher, she loves the Stott Pilates approach because of its accessibility, attention to detail, integrity to the original work of Joseph Pilates and its power to support and transform the human body as we manage the demands of daily life. She greatly enjoys working with her students on their individual goals and helping them feel empowered through movement.

In addition, Annali is a Level One Certified GYROKINESIS and GYROTONIC Instructor. She finds the GYROTONIC EXPANSION SYSTEM to be a complimentary system of movement to Pilates and wonderful for dancers. She is happy to share all of her movement knowledge to help assist your journey in your own body. As well, she is completing her BA from Saint Mary's College of California

Shana Segal

Children

Shana took jazz, hip hop, ballet, tap, and pointe classes at Dance Connection from the age of 8-17. She began teaching dance at the age of 14, choreographing and teaching the dance numbers to children ages 5-13 at a musical theater summer program. She continued to serve as the choreographer and dance teacher at the Palo Alto summer musical theater camp for 14 summers. In addition to dancing, Shana just completed her tenth year teaching high school English. In addition to holding a teaching credential and a Bachelor's degree in English, Shana has a Master's degree in Education and a Master's degree in Educational Leadership.

Jamie Fraser

Hip Hop and Hip Hop Crew Director

Jamie has directed, performed, choreographed and taught hip-hop in his dance career which began in 99'. Gary Kendell was huge part of his life as a mentor, teacher and big brother. Jamie performed with the traveling stage show " Monster Shop Bumpin " reaching all over the US and Shanghi and Jinan China. His teaching career began in 2000 and is currently the director for the Hip Hop Crew and Elite teams. His message is "We are all Gee Fam! Where Rhythm is Life, and Life is Rhythm."

Joan Walton

Tap, Theatre, Ballroom

Joan's high-energy teaching style and ability to communicate concepts to all levels of learners have become well known at universities and dance studios across the country. She has deep knowledge of Vintage, Historical and Social Dance, Tap Dance, Musical Theatre Choreography and Theatredance Styles. She has been teaching at Vintage and Historical dance workshops nationally and internationally since 1991. Her work encompasses choreographing for musicals and operas at the College-Conservatory of Music in Cincinnati, six of them winning 1st place at the National Opera Awards.

At Dance Connection she has taught all levels of Tap Dance, performed as the Queen in "The Sleeping Beauty" ballet, and currently has a lively collection of Ballroom Dance aficionados that she meets for private lessons.

She has performed and choreographed all over the country, and received a Masters degree in Dance Education from Stanford University's prestigious School of Education in 1999.

Jing Zhang

Ballet, Pointe

Jing began her ballet studies at the Shanghai Dance School and progressed to the specialty of Dance department in the Opera and Dance College of the Shanghai Theatre Academy. During her tenure at the Theatre Academy, Ms. Zhang garnered numerous awards and a scholarship. In 2005, she joined Ballet San Jose where she performed as a soloist. Jing's repertoire included Tsarina Tatiana in The Nutcracker, the Russian Princess in Swan Lake, and the Mercedes and the Queen of the Dryads in Don Quixote. She has performed choreography by Dennis Nahat, George Balanchine, Wes Chapman, and Donald McKayle, and recently worked with Opera San Jose on the full length production of Mozart's Idomeneo. Ms. Zhang is an American Ballet Theatre Certified Teacher for all levels. We are happy to welcome Jing to our dance family!

Nicole Gilbreth

Office/Admin, Contemporary, Jazz, Tap, Modern, Ballet, Children

Nicole grew up dancing in the Bay Area, and competed for 10 years. In 2015, she received first overall in her category and won Dancer of the Year at KAR Dance Competition for her Musical Theatre Solo.
Now in her senior year as a Dance Major at San Jose State University, she has had the opportunity to perform in a number of Concerts with the SJSU Dance Department.
At SJSU, Nicole trains in technique class for two hours, 5 days a week in Ballet, Modern and Jazz.
Nicole is the Panhellenic Council President at SJSU. She attended a Leadership Conference called AFLV West in Spring 2018, where she learned how to improve Greek life at SJSU.
She hopes to get her Master in higher education and Student Affairs, and continue to teach and dance to further her passion.
Nicole worked as a Party Performer and played different princess and fairy characters at birthday parties. She has been represented by RAE Model and Talent Agency in the Talent Division, and has most recently modeled in a lifestyle clothing commercial for LuLaRoe Babel Boutique. We welcome Nicole to our front desk and to teaching opportunities.

Stephanie Anderson Ferris

Performing Company Director, Jazz, Tap, Lyrical

Stephanie received her BFA in Dance, her BA in Communication Studies, and her Masters in Communication Studies with an emphasis in Performance Studies from San Jose State University. At her most recent graduation, she received the honor of being named the 2013 Outstanding Graduate Student in Communication Studies. Stephanie greatly enjoyed spending her time in graduate school researching dance and dance education. She recently wrote and published 143 pages of her research titled: A Dancing Paradox: Oral Histories of Dance Pedagogy. She has taught Performance Studies and Public Speaking courses at SJSU over the past 3 years, and has spent the past 7 years working as Songleading Head Instructor and competition judge for the United Spirit Association. She has also performed in advertisements for Estee Lauder, and has performed with bands such as Train and Jefferson Starship. Stephanie also greatly enjoyed performing in halftime events for the Golden State Warriors, and the San Francisco 49er's. She has coached and choreographed for nationally ranked high school dance teams throughout the Bay Area, and has danced in companies such as SJSU's University Dance Theater (UDT), Foothill College's Dance Co., and was the captain of the hip hop company Soul Conspiracy. Stephanie has greatly enjoyed teaching the wonderful students of Dance Connection for the past eight years. Stephanie became the proud mother of Kinsley last spring!